Tipo AMSA 3L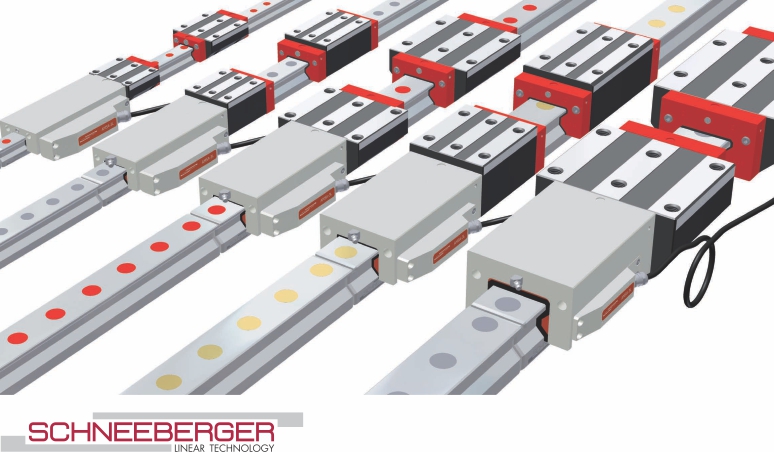 With the MONORAIL AMSA 3L, SCHNEEBERGER provides an integrated measuring system for distance measurement for the construction of particularly long axes with specific requirements regarding the accuracy of the system. From a echanical point of view, the AMSA 3L is based on the SCHNEEBERGER MONORAIL MR roller guide.
The special design of the rail joints combined with the AMSA 3L reading head means that the joints can be traversed and any long measuring axes can be constructed.
The analogue interface 1Vpp (200µm signal period) with various cable lengths is available as a control interface. Various options regarding lubrification and sealing of the measuring carriages mean that optimal adjustments can be made to the requirements of the application. The easily exchangeable reading head is identical and replaceable for all sizes.
Overview of types, sizes and available options
AMSA 3L

Rails
Product overview
---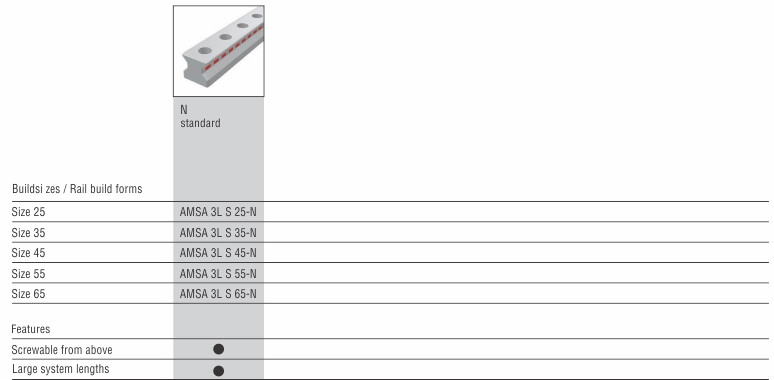 Available options for
AMSA 3L

Rails
---
Details see chapter 2

Overview of types, sizes and available options
AMSA 3L

Carriages
---
Product overview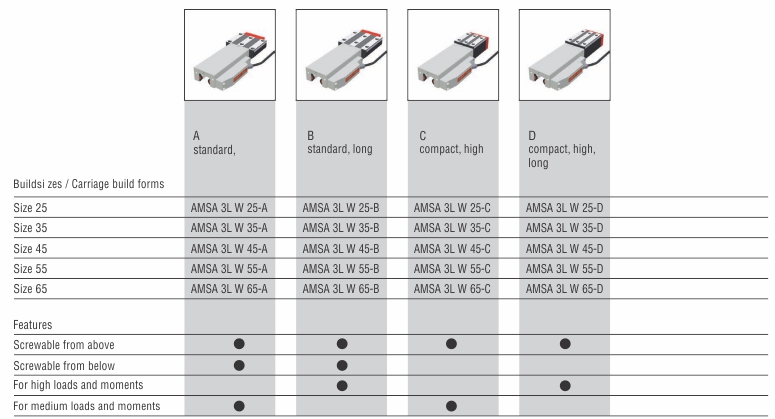 Available options for
AMSA 3L

Carriages
---
Details see chapter 2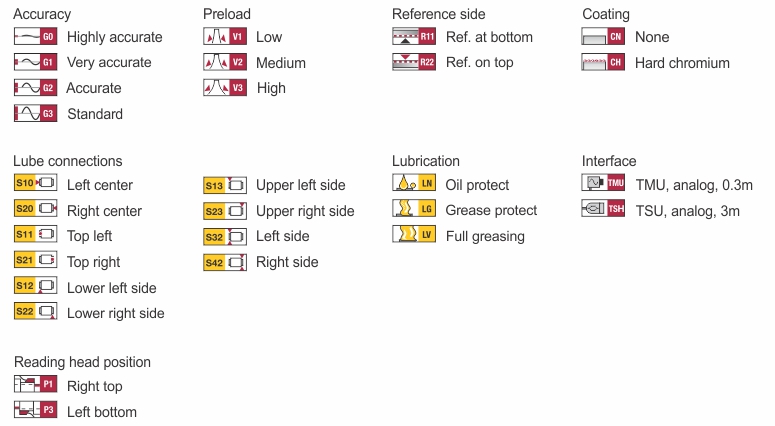 ---
Technical data AMSA 3L Size 25

Drawings

---

AMSA 3L

W 25 Drawings

---

Dimensions

---

Available op tions for

AMSA 3L

S 25

---

AMSA 3L

W 25 Dimensions and capacities

---

Available options for

AMSA 3L

W 25

---

---

Technical data AMSA 3L Size 35

Drawings

---

AMSA 3L

35 Drawings

---

Dimensions

---

Available op tions for

AMSA 3L

S 35

---

AMSA 3L

W 35 Dimensions and capacities

---

Available options for

AMSA 3L

W 35

---

---

?

Technical data AMSA 3L Size 45

Drawings

---

AMSA 3L

W 45 Drawings

---

Dimensions

---

Available op tions for

AMSA 3L

S 45

---

AMSA 3L

W 45 Dimensions and capacities

---

Available options for

AMSA 3L

W 45

---

---

Technical data AMSA 3L Size 55

Drawings

---

AMSA 3L

W 55 Drawings

---

Dimensions

---

Available op tions for

AMSA 3L

S 55

---

AMSA 3L

W 55 Dimensions and capacities

---

Available options for

AMSA 3L

W 55

---

---

Technical data AMSA 3L Size 65

Drawings

---

AMSA 3L

W 65 Drawings

---

Dimensions

---

Available op tions for

AMSA 3L

S 65

---

AMSA 3L

W 65 Dimensions and capacities

---

Available options for

AMSA 3L

W 65

---

---